The huge data volume proves that LAMOST is indeed with the highest spectral acquisition rate worldwide. Fig.1 at the bottom shows the footprint of LAMOST pilot survey and the previous six years' regular survey.
The progress of LAMOST survey and scientific research results have attracted widespread concerns and interests of the international astronomical astronomical community. Until now, there are 769 LAMOST users from 124 research institutes and universitites from China, the United States, Germany, Belgium and other countries to carry out scientific research, with one by one exciting achievements gradually obtained in scientific research. Up to 438 refereed papers have been published using LAMOST spectral data and 24 more are still under review. All the studies show the great advantage and potential of LAMOST to the world.
LAMOST results in a final catalogue of more than 10 million spectra after its six years' regular survey, which is an exceedingly valuable resource for a variety of astronomical fields. With the obtained data, scientists create a "digital Galaxy" for the future research on the structure, formation and evolution of Milky way and other galaxies.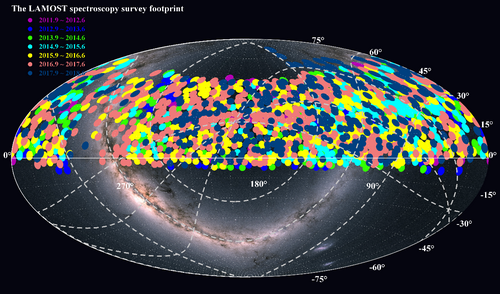 Fig.1: Footprint of the LAMOST pilot survey and its previous six years'survey.(Credit: LAMOST)
Related documents
LAMOST Released its Fourth Data(DR4)to the Public
More Than a Thousand Carbon Stars Discovered in LAMOST DR4
News from:http://english.nao.cas.cn/focus2015/201903/t20190329_207329.html